Construction Update
We are getting closer!  The improvements keep getting better.  Take a look at some of the pictures below to see how we're doing!
Cabins:  Our first 9 cabins are set with beautiful patios with built in fire rings.  Patio furniture arriving in May.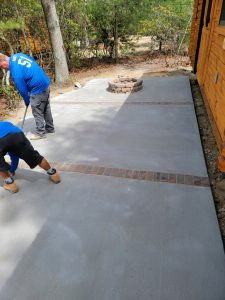 .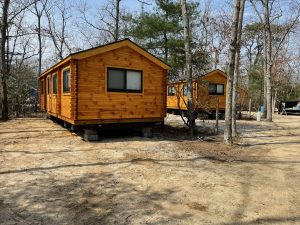 Pool, Mini Golf & Camp Store/Office:  Brand new pool & splash pad should be complete by end of May.  Camp Store & Office are open with more improvements to go!  Mini Golf is on it's way too.  We can't wait to share all of these amazing amenities with you!